To improve chemical management in the manufacturing energy and oil & gas industry. A unique online system for real time automated chemical dosage monitoring.
A company is spending millions dollars yearly in production chemicals, part of it is on corrosion inhibitor. Sometimes, the chemical is overdosed, with higher than required operating costs; sometimes it is under-dosed, and accelerated corrosion can create an integrity issue and subsequently an environmental threat. Sometimes the line-up of the different lines to be protected is such that monitoring is required to crosscheck the appropriate distribution of the corrosion inhibitor.
Cette entreprise technologique dispose d'un nouvel instrument digital et disruptif de gestion de la corrosion. qui mesure la présence d'agrégats à l'échelle nanométrique. Celui-ci n'est pas encore en ligne. Les données sont présentement transmises à Anpera pour analyse et rapport. Cela introduit des délais supplémentaires. Le passage à une analyse automatisée de la concentration – qui donne en temps réel, une lecture régulière du dosage en inhibiteur de corrosion – améliorera considérablement la qualité du monitoring. L'optimisation devient ainsi possible en temps réel, le délai d'ajustement du dosage est minimal. Les coûts sont optimisés sans compromettre l'intégrité des conduits.
The project aims at combining the existing technologies in a unique new system. The collaborative pilot will show proof of concept of Real Time automated data processing i.e. data on optimal corrosion inhibitor dose generated immediately on-site and in addition, it will test the optimum design of an online instrument and provide a road map of how this may be connected to existing pump infrastructure. to know more: https://www.anpera.io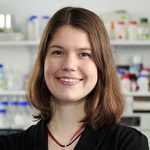 Au cours de ce projet, Sophie Postif a fait preuve de persévérance pour convaincre les différentes parties prenantes. A chaque étape, elle a mis en œuvre des solutions ajustées à nos besoins. Réactive, Sophie prodigue des conseils avisés qui nous ont mis en confiance. Entourée d'un réseau de collaborateurs impliqués et experts dans leurs domaines, elle reste très à l'écoute de ses clients.
Nous avons également apprécié son savoir-faire technique dans le secteur de l'énergie et son expérience dans le domaine de la production.
Emma Perfect, Chief Executive Officer at Anpera Technologies
Anpera Technologies